Trendy and variety of Fancy Jacquard Fabrics, Polyester Rayon Fabrics for making western dresses, suits and lots more are found here.
Plain Chiffon Fabric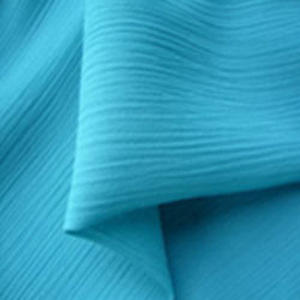 Plain Chiffon Fabric
We are amongst most well known company, widely engrossed in optimal quality of fabric.It is a plain lightweight woven fabric, which is blended with chiffon and polyester threads. Plain Chiffon Fabric is mostly used to weave in sarees, dresses,skirts and scarves. It is a best fabric to make fashionable clothes as it contains smooth fabric, excellent brightness and can mix easily with silk and cotton fabric both.Plain Chiffon Fabric can be easily washed in washing machine without any color fade.
Available Different Type Of Chiffon Fabrics :
60 Gram Chiffon - 73 Gram/meter
Silk Chiffon - 70 Gram/meter
Chinon Chiffon - 75 Gram/meter
Alfino Chiffon - 80 Gram/meter
Moss Chiffon - 90 Gram/meter
Silver Chiffon - 55 Gram/meter
Lara Chiffon -130 Gram/meter
Orange Chiffon -100 Gram/meter